During 2015 I spent a lot of time answering e-mails from guests who had already booked a villa with us, or were considering booking a villa with us, but were worried about the situation on Crete and were hesitant to come. Unfortunately they had seen many erroneous news reports in their home countries that told of dire food shortages that were leading to empty shelves at the supermarkets and tavernas with nothing to offer, petrol shortages, closed banks, and nowhere to access cash or pay with a credit card.
Whilst I was happy to be able to reassure our clients that there were no shortages at all, it was very disturbing that there was so much false information in the foreign media that was not only causing a lot of stress to those clients who had already booked, but was also putting off a lot of potential tourists at a time when Greece and the Greek people need the income from tourism the most.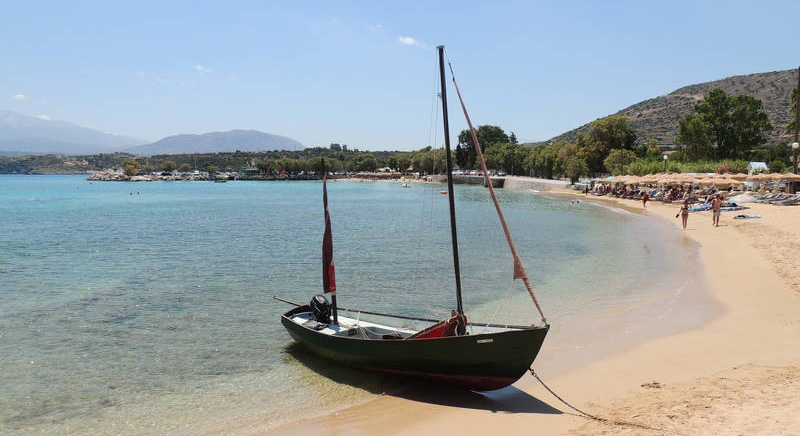 Whilst it was true that the banks did close briefly after the referendum and locals with Greek bank cards were only allowed to withdraw a maximum of 60.00 Euros per day from ATMs, this did not apply to tourists with cards from foreign banks who could still withdraw up to their usual daily limit. There were about 2 weeks at the beginning of July when some ATMs ran out of cash but they were re-filled quite regularly. At this time some smaller businesses did only accept cash so we advised our guests to bring extra cash with them, and safes were installed in many of the villas for the peace of mind of our guests - even though this is a very safe area with a very, very low crime rate.
It is such a shame that many people decided not to come to Crete after seeing these bogus reports because the weather on Crete was still hot and sunny, the sea was still turquoise, warm and crystal clear, the scenery was still magnificent, the food at the tavernas was still fresh, healthy and delicious, the supermarkets were overflowing with stock, and the famous Cretan hospitality was as friendly and welcoming as ever.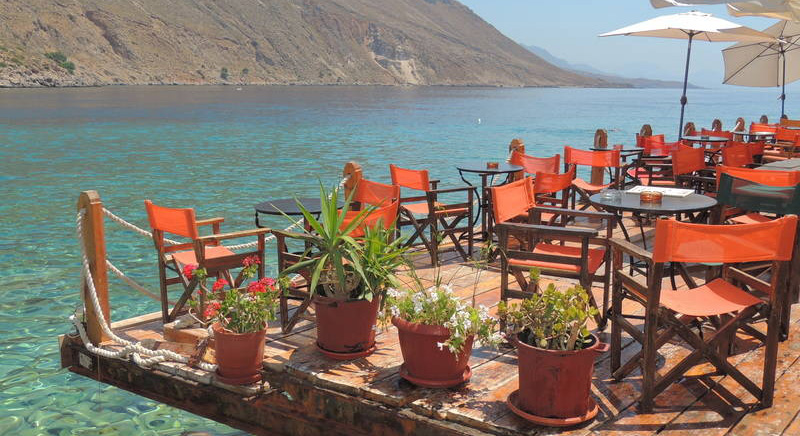 John Eley, who lives year round on Crete with his wife and 2 children, and has done so for many years, was so frustrated by the falsehoods that were being reported that he went to his local supermarket on July 01, 2015 with his camera and posted the resulting video on Facebook: https://www.facebook.com/profile.php?id=100009593030419&sk=videos
Judging by the feedback given to us by our guests they were thrilled that they had come to Crete after all because they had an exceptionally good time with the roads, beaches, tavernas, shops, and attractions being even quieter than usual.
For a number of years now, it seems that there has been a stream of incorrect and sensationalised news items about Greece. This started in 2011 when there were a few demonstrations that turned violent outside the parliament building on Syntagma Square in Athens. Anyone seeing these reports could be forgiven for thinking that these demonstrations/riots were going on constantly all over Greece and it would therefore be dangerous to come here on holiday. In fact the truth was that whilst there were some demonstrations, these actually only affected a small area immediately around the parliament building in Athens. It was, and always has been, very safe on Crete.
Every time that there is an election in Greece, a bail-out negotiation with the EU / Troika etc., or a re-payment due by Greece, there is a lot of speculation in the foreign press that the country is once again on the verge of going under and that it is not safe to visit.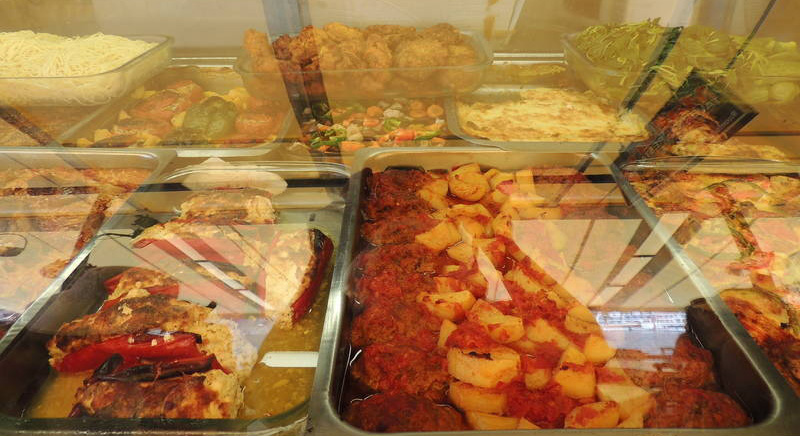 Luckily for us at Villas Crete Holidays we have a high proportion of very loyal guests who return to Crete with us year after year knowing that they will have a fantastic time here and that they will be well looked after, but this is not the case with many other businesses here. It greatly saddens us to see Greece's name being regularly dragged through the mud with the result of this being that it is the hard working locals that suffer. Despite it often being said that the Greeks are lazy, the statistics show that Greeks work more hours per week than workers in every other country in the EU - whilst paying much higher rates of tax and VAT. The old and poor are suffering greatly with the endless austerity measures, and there is over 50% unemployment for under 25's, but this is not seen by anyone coming to Crete on holiday.
I cannot stress strongly enough that the best way to help the Greek people is to holiday here. Tourism is more important than ever now for both the economy and for the many individuals who work in the tourist sector and their families.
The current reports about Greece usually cover the heartbreaking scenes of often unseaworthy boats piled high with desperate, penniless refugees who are trying to escape from the horrors of war by making their way to Europe via Greece. I won't get into the politics of the tragic situation here because whatever you do there are no winners - only human beings suffering great loss and pain at the hands of mad men.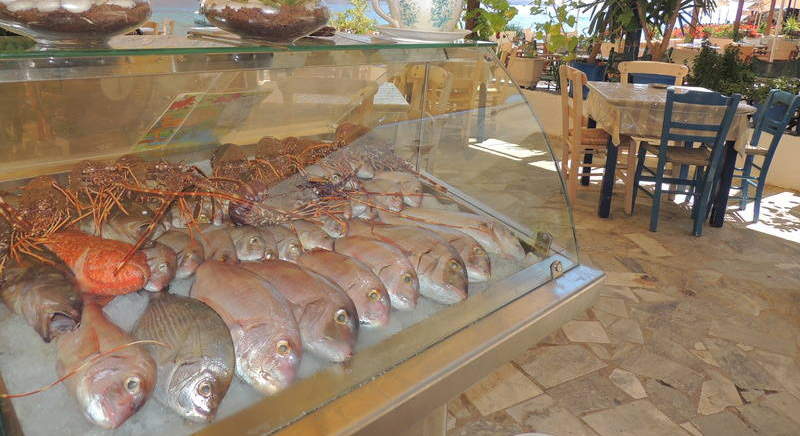 The news items generally only tell a small part of the story and unless you live in Greece you probably don't see the immense number of boats arriving every day on the shores of Lesvos, Kos and the other islands that are close to the Turkish coast line. Every week, even when it is cold and the weather is bad, the heroic Greek coast guard, fishermen (working day and night), and locals with boats save thousands of people from drowning, but sadly they also see a lot of death too. Volunteers do their best to help those that do make it ashore. You also probably don't see the individual efforts made - from a guest house owner on Lesvos who bakes welcome cakes for the daily arrivals, to the bus driver who, on his own time, drives exhausted refugees from the coast to the stadium where they are temporarily "housed", to the many individuals donating warm clothing and shoes to collections that have been privately organised throughout Greece to be sent to the refugees. The country in the EU that cannot even afford to support its own people, and is the least equipped financially to pay for the help given to the refugees, is the one doing the most. When I said to my mother (a retired nurse who moved to Crete 13 years ago and spends much of her time fund raising for local charities) how amazing it is that so many Greeks who are already struggling to feed and clothe their own families are so generous - giving their food, clothes, and time to the refugees, she said that it didn't surprise her at all because it is often the poorest people that give the most because they understand only too well what it is like to have nothing.

Again, you would be forgiven for thinking that all of this would affect you if you come on holiday to Greece - but that is just simply not the case. Refugees do not arrive on Crete or the vast majority of Greece because the coastline is just too far from Turkey or Africa. Even on Lesvos itself, the tourists who did visit there in the summer of 2015 noted that the island was wonderful - though very quiet - and that they did not see refugees in the main tourist towns and villages, in the tavernas or on the beaches, because they were not "housed" in the tourist areas of the island, and were ferried to the mainland as soon as possible.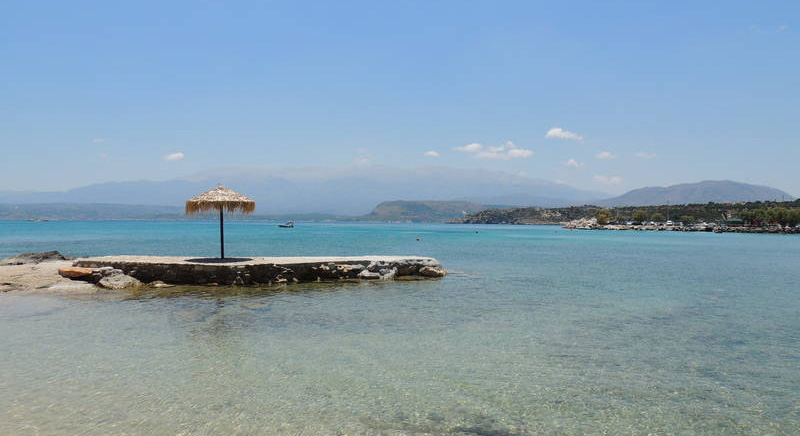 It would be a double tragedy if tourists stopped coming to Greece because of reports in the media that do not tell the real story. The friendly Greek people who have always gone out of their way to welcome tourists will be the ones paying the price, and a very high one at that. Every time a holiday is booked there is a massive ripple effect that benefits so many here - property owners, maids, pool men, gardeners, the suppliers of everything needed to keep a villa clean and well furnished, the owners, staff, suppliers of goods, etc. for tavernas, shops, cafes, petrol stations, etc., tourist agency staff, airport staff, taxi drivers, coach drivers, care hire staff, staff at attractions, ferry staff, truck drivers who transport goods to the shops and tavernas etc., the staff at businesses that grow and manufacture these goods etc. etc. - the list is endless. Even Greeks who do not work in Tourism are affected when there is a fall in the number of visitors to Greece because on their meager wages they have to try to support to their family members who cannot find jobs. As always, it is the Greek people who are inconvenienced or hurt by in accurate reports and rumours.
I am sure that there will be plenty more negative publicity about Greece in the future - particularly every time another loan payment is due - but you can be absolutely certain that it will be the Greek people who will be inconvenienced by the austerity measures and on-going financial saga - not the tourists.
At a time when Greece's need is at its greatest I do hope that this information will encourage people to book a holiday to this incredible country. Of course I would love it if anyone reading this decides to choose to come to Crete with Villa Crete Holidays but I can honestly say that my priority is just for potential tourists to holiday somewhere in Greece in 2016 - because I know that they will be so glad that they did and that they will want to return year after year!